National Coming Out day is honored on Oct. 11 every year, with our university's LGBTQ+ students taking the celebration to a whole new level. The day was commemorated and provided a welcoming space for everyone in the Makerspace room in the Armacost Library. Festivities featured a pride flag pin-making station in the library, allowing students to get creative and express themselves to their full potential. There was also the Makerspace's "paint your own flag" station accompanied by stories told by a robot programmed to recite students' coming out stories with text to speech audio.
The vibrance of students participating was evident, energy was flowing through the library. Stickers, markers, and bright decoration uplifted the room and created a moment of joy, one that was fought for by millions of activists.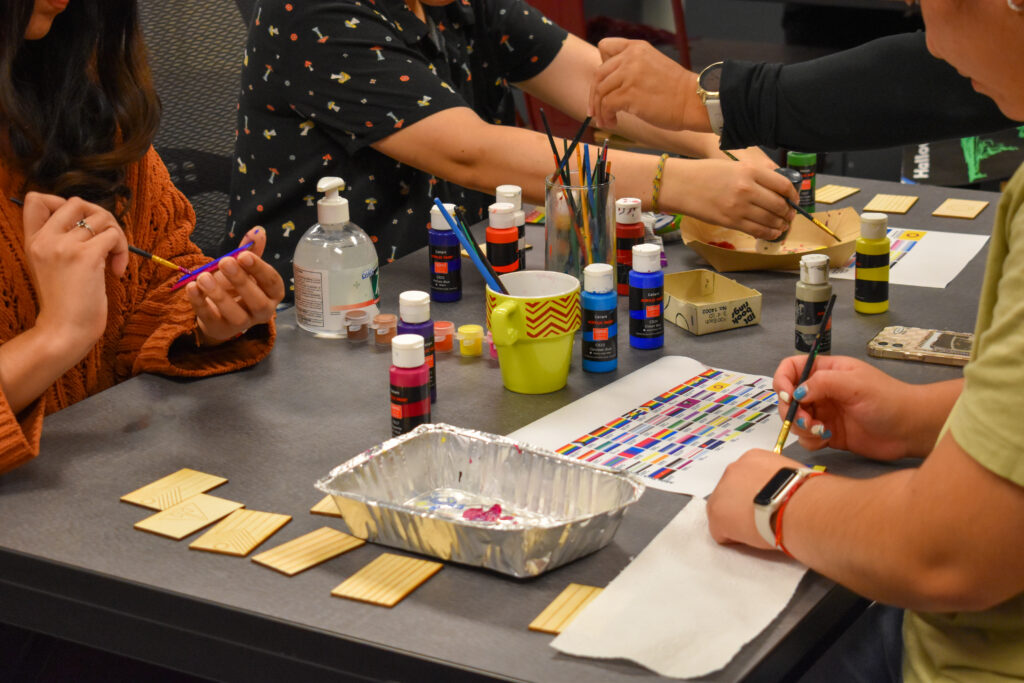 The Makerspace community continued the celebration, holding a ceremony that featured the robotic programming by Iyan Barrera-Sandri, an alumni of the university. He works as an instructional designer a part of the Makerspace and understands the importance of bringing recognition forward to events as such.
"I worked with the Pride Center interns to collect coming out stories," Iyan, who requested to be referred to by his first name, said. "I then ran those stories through a free text to speech program to create audio files. Once that was done, I uploaded the audio and programmed the animatronics to present this show."
Students were encouraged to submit their personal stories regarding experiences they have gone through as LGBTQ+ peoples, fully immersing the community into the embracing environment one can experience on campus.
Iyan has worked with students on cultural events such as during the Hispanic and AAPI Heritage months and hopes to continue working in events as such.
Being around others who have gone through similar experiences, whether they be heart aching or a joyful moment, is meaningful and has a large impact on one. A welcoming and warm community is not always found in the place where students discover the most about themselves, but it is safe to say that U of R students have such a space.
Photos by Bec Gage.
Zina Balmaceda is a first-year student majoring in global business. She loves all arts, both as an artist and as a viewer. Aside from academics, she enjoys going out and exploring new places, and trying new things.